Meet Carli and Brian. They Are Team Amlin Advantage!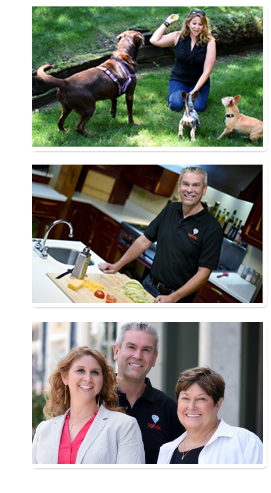 And their experience is the reason why they are YOUR advantage.
If you are buying or selling a home in today's complex real estate market, you need every advantage. Meet sister and brother, Carli and Brian Amlin. They are top agents who draw from a rich and long-standing family tradition of pride, integrity and good old-fashioned hard work that has been entrenched in the community for over half a century.
Carli and Brian are the engines that makes Team Amlin Advantage one of the area's leading and respected real estate service providers. Their mother, Sue Amlin, with her reputation for service excellence and real estate expertise spanning over four decades, serves in a consultative role. Add it all up and you have an incredible advantage on your side when you are ready to sell or buy your next home. You'll have three top local agents working for you!
We would like to extend our appreciation to all of you for your valuable assistance in locating our ideal home. Your knowledge and experience were the keys to our success."
—The Hallocks
"During the sale of our home, we came to know you first as professionals, and then as friends. We have the highest regard for your exceptional service, and we would readily recommend you."
—The Stevens
"Thank you for the professional and attentive service you provided in working with us on the sale of our home. It's always a pleasure doing business with true professionals."
—The Joneses